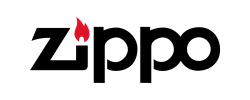 Zippo® - 45th Anniversary Venetian® (PVD Black Ice®)
€52.00
Free shipping in Italy for orders from 69 euros
Zippo® - 45th Anniversary Venetian® (PVD Black Ice®)
Since 1977
In the heart of Milano
Official dealer
Istituto Poligrafico and Zecca dello Stato
Banca d'Italia authorization n°500823
Gold Professional Operator
Fast shipping - Free returns
Delivery in 48/72 hours. 30 days guarantee
Description
Introduced in 1974, Venetian design is characterized by floral motifs that date back to the Italian Renaissance period.
Over the years it has been re-proposed on numerous finishes and to celebrate its 45th birthday, we offer you the glossy black version (PVD Black Ice®) with gold decorations.
Zippo® refillable gasoline lighter, windproof, made in the USA.
Regular.
Packaged in an ecological gift box.
Lifetime Guarantee.
Rechargeable with Zippo® fluid.
The lighter is sold unloaded.