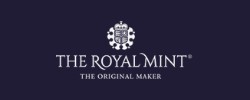 25 Gold Pounds - The Queen's Beasts - Yale of Beaufort (1/4 oz) - 2019 - United Kingdom
This product requires an additional fee of 2.00 €
25 Gold Pounds - The Queen's Beasts - Yale of Beaufort (1/4 oz) - 2019 - United Kingdom
Since 1977
In the heart of Milano
Official dealer
Istituto Poligrafico and Zecca dello Stato
Banca d'Italia authorization n°500823
Gold Professional Operator
Fast shipping - Free returns
Delivery in 48/72 hours. 30 days guarantee
Description
The yale is a mythical beast, described in ancient times as the size of a hippopotamus with the tail of an elephant, the jaws of a boar and of a black or tawny colour.
It is able to swivel each of its horns independently so if the leading horn gets damaged in battle, the other horn can swivel around and be used as a prominent weapon.
It descends to The Queen through Henry VII, who inherited it from his mother, Lady Margaret Beaufort, who had played a central role in the Wars of the Roses.
Her position as matriarch of the Tudor dynasty gave the yale prestige and symbolic meaning.
Gold Coin
Weight g. 7,77
Diameter mm. 22,00
Fineness 999.9
With warranty certificate.
Gentile Cliente, Le ricordiamo che l'ordine, solo in caso di spedizione, si riterrà concluso con il ricevimento via e-mail a: info@libreriamilano.com, o via fax al n.02/91390298 di copia di un documento d'identità (Patente o Carta d'identità) e Codice Fiscale.

Attention: We don't accept orders of coins outside the Italian territory!
Data sheet
| | |
| --- | --- |
| Issue Year | 2019 |
| Country | United Kingdom |