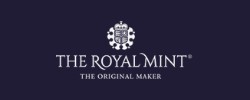 25 Gold Pounds - The Queen's Beasts - Black Bull of Clarence (1/4 oz) - 2018 - United Kingdom
This product requires an additional fee of 2.00 €
25 Gold Pounds - The Queen's Beasts - Black Bull of Clarence (1/4 oz) - 2018 - United Kingdom
Since 1977
In the heart of Milano
Official dealer
Istituto Poligrafico and Zecca dello Stato
Banca d'Italia authorization n°500823
Gold Professional Operator
Fast shipping - Free returns
Delivery in 48/72 hours. 30 days guarantee
Description
The Black Bull of Clarence is one of The Queen's Beasts, a set of sculptures which were presented to Her Majesty The Queen at her coronation in 1953. Now, after the 65th anniversary of that momentous year, you can own this commemorative coin bearing this mighty creature.
The bull has long been associated with power and strength and its appearance on the Royal Arms and on coins dates back to the fifteenth century when Edward IV became the first Yorkist King of England.
Gold Coin
Weight g. 7,77
Diameter mm. 22,00
Fineness 999.9
With warranty certificate.
Dear customer, to accept the order of this item we need a copy (via email info@libreriamilano.com or fax 02/91390298) of your ID card and fiscal code.

Attention: We don't accept orders of coins outside the Italian territory!
Data sheet
| | |
| --- | --- |
| Issue Year | 2018 |
| Country | United Kingdom |