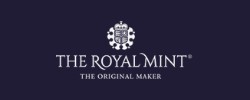 25 Gold Pounds (1/4 oz) BU - The Queen's Beasts - White Lion of Mortimer - 2020 - United Kingdom
This product requires an additional fee of 2.00 €
25 Gold Pounds (1/4 oz) BU - The Queen's Beasts - White Lion of Mortimer - 2020 - United Kingdom
Since 1977
In the heart of Milano
Official dealer
Istituto Poligrafico and Zecca dello Stato
Banca d'Italia authorization n°500823
Gold Professional Operator
Fast shipping - Free returns
Delivery in 48/72 hours. 30 days guarantee
Description
The White Lion of Mortimer stands behind a shield bearing a white rose imposed before a shining sun, the 'white rose en soleil', and both were symbols rich in importance to Edward IV. The white rose, of course, is a symbol still proudly displayed in Yorkshire but it traces to Edmund of Langley, the first Duke of York (1341–1402) who was, in fact, not from Yorkshire. The symbol was used by the House of York in its ongoing battle against the House of Lancaster during the Wars of the Roses and Edward IV was the first of the Yorkist kings.
The shining sun image, meanwhile, is often perceived to be reference to the parhelion – a unique atmospheric phenomenon, sometimes known as a 'sun dog', in which more there appears to be more than one sun in the sky – that was viewed on the morning of the Battle of Mortimer's Cross. The battle, led and won by Edward IV when he was only 18 years old, was a decisive victory. In fact, the shining sun was with him before this battle, inherited from Richard II (1367–1400).
Gold Coin
Weight g. 7,77
Diameter mm. 22,00
Fineness 999.9
With warranty certificate.
We don't accept orders of coins outside the Italian territory!
Dear customer, to accept the order of this item we need a copy (via email info@libreriamilano.com or fax 02/91390298) of your ID card and fiscal code.

Attention: We don't accept orders of coins outside the Italian territory!
Data sheet
| | |
| --- | --- |
| Issue Year | 2020 |
| Country | United Kingdom |