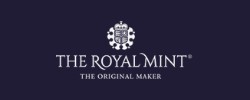 The Royal Mint
Annual Proof Coin Set - 8 pcs - United Kingdom - 2023
Annual Proof Coin Set - 8 pcs - United Kingdom - 2023Limited Edition 1/12.023
Since 1977 in the heart of Milano
Official Dealer Istituto Poligrafico e Zecca dello Stato
Professional Gold Operator (OPO)
Bank of Italy authorization n° 500823
Fast shipping and free returns
Free delivery over 69 €
Pick e Pay!
Pick up your order directly in store
Description
In the historic year in which His Majesty King Charles III was crowned, the eight new circulation coins in the United Kingdom were issued which will depict King Charles III on the obverse, the work of the sculptor Martin Jennings, and on the reverses, more than 15 years after The latest change, the new designs inspired by the 4 Nations of the United Kingdom and which reflect the passions of the new monarch. The coins included in the series are: 2 Pounds (12.00 g), 1 Pound (8.75 g), 50 Pence (8.00 g), 20 Pence (5.00 g), 10 Pence ( 6.50 g.), 5 Pence (3.25 g.), 2 Pence (7.13 g.), 1 Penny (3.56 g.).
In original package.
We don't accept orders of coins outside the Italian territory!
Data sheet
| | |
| --- | --- |
| Issue Year | 2023 |
| Country | United Kingdom |
| Quality | Proof |
| Type of Issue | Annual Sets |
Our last Google reviews