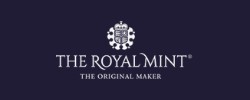 The Royal Mint
5 CuNi Pounds BU - The Police - United Kingdom - 2023
5 CuNi Pounds BU - The Police - United Kingdom - 2023
Since 1977 in the heart of Milano
Official Dealer Istituto Poligrafico e Zecca dello Stato
Professional Gold Operator (OPO)
Bank of Italy authorization n° 500823
Fast shipping and free returns
Free delivery over 69 €
Pick e Pay!
Pick up your order directly in store
Description
Created in partnership with The Police and dated 2023, the year that marks the 40th anniversary of their ground-breaking album Synchronicity.
Featuring an exclusive design by Heena Glover.
Presented in bespoke packaging recounting the band's incredible career.
Fdc Cupro-Nickel Coin
Weight g. 28,28
Diameter mm. 38,61
Cupro-Nickel
In original package.
We don't accept orders of coins outside the Italian territory!
Data sheet
| | |
| --- | --- |
| Issue Year | 2023 |
| Country | United Kingdom |
| Quality | Brillant Uncirculated |
| Type of Issue | Various Coins |
Our last Google reviews