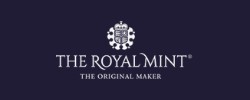 The Royal Mint
5 CuNi Pounds BU - Her Majesty Queen Elizabeth II- United Kingdom - 2022
5 CuNi Pounds BU - Her Majesty Queen Elizabeth II - United Kingdom - 2022
Since 1977 in the heart of Milano
Official Dealer Istituto Poligrafico e Zecca dello Stato
Professional Gold Operator (OPO)
Bank of Italy authorization n° 500823
Fast shipping and free returns
Free delivery over 69 €
Pick e Pay!
Pick up your order directly in store
Description
A commemorative coin made in honor of Her Late Majesty Queen Elizabeth II.
On the obverse of the coin is the first portrait of His Majesty the King. The reverse features a design created by expert coin designer John Bergdahl in collaboration with The Royal Mint.
Accompanied by a package that tells the story of His Majesty's extraordinary reign.
BU Cupronickel coin
Weight g. 28,28
Diameter mm. 38,61
Cupronickel
In original package.
We don't accept orders of coins outside the Italian territory!
Data sheet
| | |
| --- | --- |
| Issue Year | 2022 |
| Country | United Kingdom |
| Quality | Brillant Uncirculated |
| Type of Issue | Various Coins |
Our last Google reviews