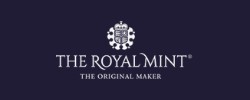 The Royal Mint
50 CuNi Pence BU - 50 Years of Pride - United Kingdom - 2022
50 CuNi Pence BU - 50 Years of Pride - United Kingdom - 2022
Since 1977 in the heart of Milano
Official Dealer Istituto Poligrafico e Zecca dello Stato
Professional Gold Operator (OPO)
Bank of Italy authorization n° 500823
Fast shipping and free returns
Free delivery over 69 €
Pick e Pay!
Pick up your order directly in store
Description
With an incredible legacy that has broken boundaries, crossed borders and defied societal opposition, Pride Uk has grown from a political protest in London comprising around 2.000 marginalized participants to a nationwide movement celebrated by millions across the United Kingdom.
In recent years, it has evolved into a festival where all sections of the LGBTQ+ community can come together and celebrate solidarity and inclusivity.
This revolutionary event helped change the landscape of social equality in the UK and celebrates its historic 50th anniversary in 2022.
This coin is not only a celebration of Pride but also a numismatic tribute to the indomitable spirit of the UK's LGBTQ+ community.
BU Cupronickel Coin

Weight g. 8,00
Diameter mm. 27,30
Cupronickel
In original package.
We don't accept orders of coins outside the Italian territory!
Data sheet
| | |
| --- | --- |
| Issue Year | 2022 |
| Country | United Kingdom |
| Quality | Brillant Uncirculated |
| Type of Issue | Various Coins |
Our last Google reviews