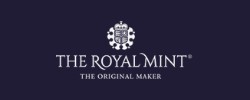 The Royal Mint
2 Silver Pounds Proof - 150th Anniversary of the FA Cup - United Kingdom - 2022
2 Silver Pounds Proof - 150th Anniversary of the FA Cup - United Kingdom - 2022Limited Edition 1/3.750
Since 1977 in the heart of Milano
Official Dealer Istituto Poligrafico e Zecca dello Stato
Professional Gold Operator (OPO)
Bank of Italy authorization n° 500823
Fast shipping and free returns
Free delivery over 69 €
Pick e Pay!
Pick up your order directly in store
Description
Made for the "beautiful game", this £2 coin celebrates the 150th anniversary of world football's oldest knockout competition - The FA Cup.
Created by Matt Dent and Christian Davies, the reverse design pays tribute to a football competition that has become watched and cherished by millions of people worldwide since its inception in 1871.
Proof Silver coin 
Weight g. 12,00
Diameter mm. 28,40
Fineness 925/1000 (Inner: .925 sterling silver. Outer: .925 sterling silver plated with fine gold)
Limited Edition 3.750 pcs
In original package.
We don't accept orders of coins outside the Italian territory!
Data sheet
| | |
| --- | --- |
| Issue Year | 2022 |
| Country | United Kingdom |
| Quality | Proof |
| Type of Issue | Silver Coins |
Our last Google reviews