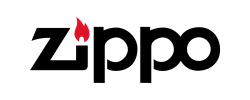 Zippo® - Slim® Fusion Floral Design
€54.00
Free shipping in Italy for orders from 69 euros
Zippo® - Slim® Fusion Floral Design - Official Licensed Product
Since 1977 in the heart of Milano
Official Dealer Istituto Poligrafico e Zecca dello Stato
Professional Gold Operator (OPO)
Bank of Italy authorization n° 500823
Fast shipping and free returns
Free delivery over 69 €
Pick e Pay!
Pick up your order directly in store
Description
Zippo®'s Fusion process adorns a Slim® windproof lighter for the first time.
Swirls of color surround Zippo® flames, with breaks to allow the High Polish Chrome finish to show through, giving this lighter a stained-glass look.
Comes packaged in a gift box.
For optimal performance fill with Zippo® lighter fuel.
Genuine Zippo® windproof lighter with distinctive Zippo® "click"
All metal construction; windproof design works virtually anywhere
Refillable for a lifetime of use; for optimum performance, we recommend genuine Zippo® fluid, flints, and wicks
Made in USA; Lifetime guarantee that "it works or we fix it free™"
Fuel: Zippo® lighter fuel (sold separately)
The lighter is sold unloaded.
Our last Google reviews