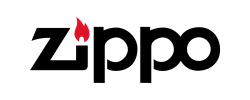 Zippo®
Zippo® - Retro Fridge Design
€60.00
Free shipping in Italy for orders from 69 euros
Zippo® - Retro Fridge Design
Since 1977 in the heart of Milano
Official Dealer Istituto Poligrafico e Zecca dello Stato
Professional Gold Operator (OPO)
Bank of Italy authorization n° 500823
Fast shipping and free returns
Free delivery over 69 €
Pick e Pay!
Pick up your order directly in store
Description
This lighter is bound to bring back some sweet nostalgia! Using the texture printing process, the handles and logo of this retro fridge emerge in 3D from the surface of a White Matte lighter.
Grab this design today to make your collection even cooler!
Comes packaged in a gift box.
For optimal performance fill with Zippo lighter fuel.
Genuine Zippo® windproof lighter with distinctive Zippo® "click"
All metal construction; windproof design works virtually anywhere
Refillable for a lifetime of use; for optimum performance, we recommend genuine Zippo® fluid, flints, and wicks
Made in USA; Lifetime guarantee that "it works or we fix it free™"
Fuel: Zippo® lighter fuel (sold separately)
The lighter is sold unloaded.
Our last Google reviews