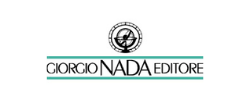 Giorgio Nada Editore
Il Grande Libro delle Moto Europee e Americane. Anni 80
€44.00
Free shipping in Italy for orders from 69 euros
Il Grande Libro delle Moto Europee e Americane. Anni 80
Since 1977 in the heart of Milano
Official Dealer Istituto Poligrafico e Zecca dello Stato
Professional Gold Operator (OPO)
Bank of Italy authorization n° 500823
Fast shipping and free returns
Free delivery over 69 €
Pick e Pay!
Pick up your order directly in store
Description
The 1980s represent a very special period in the history of the motorcycle. The Seventies with the wave of new big bikes was long gone and the major manufacturers had to face up to a far more demanding and competitive market.
The Japanese Big Four resolved their chassis issues and presented fabulous four-cylinder superbikes that were leagues ahead in terms of engineering sophistication and outright performance. The Italian firms updated their bikes from the previous decade, focusing on their undoubted charisma rather than any revolutionary features. And the others? In Europe, only BMW proved capable of reacting, its successful car division allowing it investment enormous financial resources. Munich's finest introduced a thoroughly revised range of models and for the first time a four-cylinder engine. In England, Norton was reborn after a ten-year hiatus and in order to distinguish itself focused on new models with Wankel engines.
No other constructor was to follow this path. A new English marque also made its debut, Hesketh, owned by Lord Hesketh himself. On the other side of the Atlantic, Harley-Davidson began to regain momentum, launching a new range of models that emphasized the heritage spirit and courageously introducing the Softail frame that visually references the Thirties style. The States too saw the birth of a new marque, Buell, which used engines from Milwaukee to attractive sports bikes built in limited numbers.
All this and more is described in this book which adds another volume to the Encyclopaedia of the Motorcycle, completing the trilogy dedicated to the 1980s.
Specification
Author(s): Giorgio Sarti
Size: 24.3x27 cms
Pages: 240
Photos: in b/w and in colour
Hardbound
Text: Italian
Our last Google reviews