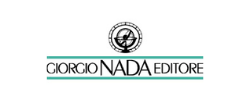 Giorgio Nada Editore
Tutte Le Porsche (Edizione Aggiornata 2016)
€18.00
Free shipping in Italy for orders from 69 euros
Tutte Le Porsche (Edizione Aggiornata 2016)
Since 1977 in the heart of Milano
Official Dealer Istituto Poligrafico e Zecca dello Stato
Professional Gold Operator (OPO)
Bank of Italy authorization n° 500823
Fast shipping and free returns
Free delivery over 69 €
Pick e Pay!
Pick up your order directly in store
Description
Porsche, the great Stuttgart-based manufacturer, certainly needs no introduction. In over 60 years, it has built unforgettable road and racing cars, which have every right to be part of the fabric of motoring and motorsport history. Their designations may be numbers, but behind each one of them there is a legendary car; the 356, 911, 928 and 959, the 550, 906, 908, 917, 956 and 962 are just some of the cars that make up this first 'virtual gallery'. An assembly of all Porsche's fundamental models in chronological order, their stories told in brief passages complete with their technical and design specifications. A true vademecum that has to be part of every Porsche enthusiast's library. The update of the book that contains all the models that have appeared right through to the end of 2015 – from the latest 911, with the GT3 RS and GTS versions, the Cayman GT4, Boxster Spider, the Cayenne Turbo S and the Macan GTS, have all been carried out by Mauro Gentile, the head of Porsche Italia's press office.
New edition, updated to 2016, of the book 'Tutte le Porsche'.
Specification
Author(s): Lorenzo Ardizio
Size: 16x21 cms
Pages: 432
Photos: 214 in b/w and colour + 214 designs in colour by Michele Leonello
Hardound
Text: Italian
Our last Google reviews