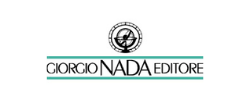 Giorgio Nada Editore
FIAT 1100 - Le Vetture Che Hanno Fatto La Storia
€28.00
Free shipping in Italy for orders from 69 euros
FIAT 1100 - Le Vetture Che Hanno Fatto La Storia
Since 1977 in the heart of Milano
Official Dealer Istituto Poligrafico e Zecca dello Stato
Professional Gold Operator (OPO)
Bank of Italy authorization n° 500823
Fast shipping and free returns
Free delivery over 69 €
Pick e Pay!
Pick up your order directly in store
Description
In the history of the automobile, Fiat 1100 is probably one of the few cars that is so closely identified with a cubic capacity. For more than 30 years, if one considers its pre-war production, the "1100" was a symbol of the medium-size Italian family runabout, able to transport four people in complete comfort at extremely low cost. The robustness and reliability of its engine was proverbial, an absolute strong point of the 1100 which was able to withstand numerous motor sport-type conversions.
The book covers the history of this unforgettable car from 1953, the year of the debut of the Nuova 1100/103, to the end of the 60s when the 1100 R – as always, available as a saloon or estate car – closed the technical and industrial life of this glorious model. The car's story is told by the expert Alessandro Sannia and is illustrated with 250 black and white and color photographs. Technical specifications and the traditional brief guide to restoration complete this latest title in the series.
Specifications
Author(s): Alessandro Sannia
Size: cm. 24.3x27
Pages: 128
Photos: 256 in color and in b/w
Softbound with flaps
Text: Italian
Our last Google reviews