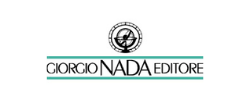 Giorgio Nada Editore
YAMAHA. 50 Anni di Successi
€29.80
Free shipping in Italy for orders from 69 euros
YAMAHA. 50 Anni di Successi
Since 1977 in the heart of Milano
Official Dealer Istituto Poligrafico e Zecca dello Stato
Professional Gold Operator (OPO)
Bank of Italy authorization n° 500823
Fast shipping and free returns
Free delivery over 69 €
Pick e Pay!
Pick up your order directly in store
Description
Half a century of Yamaha's sports and sales success told through the most important events in the life of a company that grew from being a small manufacturer of musical instruments to one of the world's foremost motorcycle manufacturers.
From the YA-1, the first bike to carry the three diapason symbol, to the naked MT-01 of 2005, the history of Yamaha is reconstructed year by year through articles and advertising photographs from the Italian magazines "Motociclismo" and "Motociclismo d'Epoca".
Author: Various Authors
Size: 25x25 cm
Pages: 112
Photos: 145 in colour and 55 in b/w
Hardbound
Language: Italian
Our last Google reviews