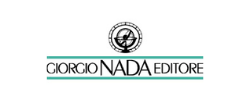 Giorgio Nada Editore
Le Berline Jaguar: Storia Tecnica Modelli
€78.00
Free shipping in Italy for orders from 69 euros
Le Berline Jaguar: Storia Tecnica Modelli
Since 1977 in the heart of Milano
Official Dealer Istituto Poligrafico e Zecca dello Stato
Professional Gold Operator (OPO)
Bank of Italy authorization n° 500823
Fast shipping and free returns
Free delivery over 69 €
Pick e Pay!
Pick up your order directly in store
Description
By popular request, the "bigcats" from Coventry are back in the bookshop.
This book is the second part of Jaguar. Sport e tradition, another title in this same series which dealt with Jaguar sports cars. From the first sidecars to the luxurious XJ 40, the book is the analysis of an epoch and of a transformation: the process which led a car manufacturer and its trademark to become a legendary symbol of wealth and prestige.
Production data are supplied for every model.
Specifications
Author(s): Enrico Mapelli
Size: 21x25 cms
Pages: 478
Photos: 41 in colour and 515 in b/w
Softbound
Text: Italian
Our last Google reviews