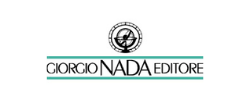 Giorgio Nada Editore
DUCATI MONSTER. 20th Anniversary
€40.00
Free shipping in Italy for orders from 69 euros
DUCATI MONSTER. 20th Anniversary
Since 1977 in the heart of Milano
Official Dealer Istituto Poligrafico e Zecca dello Stato
Professional Gold Operator (OPO)
Bank of Italy authorization n° 500823
Fast shipping and free returns
Free delivery over 69 €
Pick e Pay!
Pick up your order directly in store
Description
The Ducati Monster is a really important part of motorcycling's panorama of recent decades. The machine appeared at the end of 1992 and sparked off a new trend in the so-called 'naked' – in other words, without fairing – segment of the market. With the Monster, powered by its famous and prestigious L-shaped engine, Ducati offered enthusiasts a bike that combined a comfortable ride with outstanding performance. And the offer was positively received, not only by the Bolognese company's fans. So it is no coincidence that 260,000 Monsters have been sold over the last 20 years, mostly in the United States, France, Germany and Spain as well as Italy. The bike celebrates the 20th year of its presence in the marketplace.
The various versions of the Monster have become the basis for many different interpretations of it by specialists in the field of personalisation. In a word, the machine has become a true symbol that has involved all kinds of motorcyclists, from the novice to the seasoned rider, from the young to the mature.
This book covers those 20 years of history, availing itself of a wealth of illustrative material made available by Ducati.
Specifications
Size: 28x30 cm
Pages: 160
Photos: 208 in colour
Hardbound with jacket
Text: Italian-English
Our last Google reviews