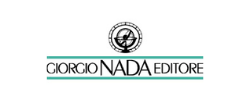 Giorgio Nada Editore
DUCATI. La rossa delle due ruote - Edizione aggiornata
€28.00
Free shipping in Italy for orders from 69 euros
DUCATI. La rossa delle due ruote - Edizione aggiornata
Since 1977 in the heart of Milano
Official Dealer Istituto Poligrafico e Zecca dello Stato
Professional Gold Operator (OPO)
Bank of Italy authorization n° 500823
Fast shipping and free returns
Free delivery over 69 €
Pick e Pay!
Pick up your order directly in store
Description
Ducati was founded in 1926 to produce electronic components and did not become a motorcycle manufacturer until after the Second World War, when it was placed under state control almost by chance. But today, it is a marque known throughout the world and lives as much in the marketplace as it does in the hearts of enthusiasts as the icon of the 'made in Italy' motorcycle.
The story of the company – famous for its refined desmodronic valve gear – is peppered with legendary models, extraordinary sporting successes and great champions, but also by financial crises and different owners. But nothing has been able to dim the fascination, vocation for excellence and the racing success of the Borgo Panigale company.
This is a book that tells both the sporting and industrial story of the company, a volume that gives an overall view – bulging with information and pictures – of the Ducati branded products. A rich and conclusive catalogue through which parade the entire production of the company, model-by-model. 2016 new updated edition.
Specifications
Size: 24.3x27 cm
Pages: 384
Photos: hundreds in b/w and colour
Hardbound
Text: Italian
Our last Google reviews