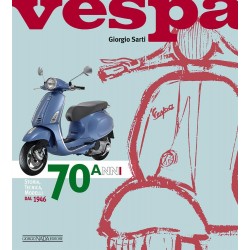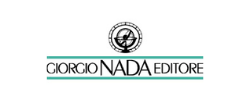 Giorgio Nada Editore
VESPA. 70 anni. Storia, tecnica, modelli dal 1946
€25.00
Free shipping in Italy for orders from 69 euros
VESPA. 70 anni. Storia, tecnica, modelli dal 1946
Since 1977 in the heart of Milano
Official Dealer Istituto Poligrafico e Zecca dello Stato
Professional Gold Operator (OPO)
Bank of Italy authorization n° 500823
Fast shipping and free returns
Free delivery over 69 €
Pick e Pay!
Pick up your order directly in store
Description
An updated edition of the book ' Vespa. The complete history from 1946', published in 2011 to celebrate Vespa's 65th anniversary.
April 1946 was the debut date of the revolutionary little two-wheel vehicle, which, as well as leaving an indelible mark on the history of transport, became a real cultural phenomenon to successive generations. Simple and elegant, practical and comfortable, these are some of the characteristics that have ensured the popular scooter an unrepeatable success, with 35,000 of them built-in 1949 alone. Seventy years after its birth, the Vespa has affirmed itself throughout the world.
This book covers the fascinating epic of the Vespa, from its debut to the present day, through hundreds of pictures and invaluable documents of its various epochs. The work includes systematic cataloging of all the models that have appeared in those 70 years, each one accompanied by a detailed technical specification.
Specifications
Author(s): Giorgio Sarti
Size: 24.3x27 cms
Pages: 496
Photos: 1077 in b/w and color
Hardbound with jacket
Text: Italian
Our last Google reviews