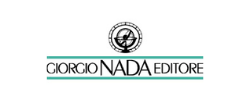 Giorgio Nada Editore
CORVETTE
€29.00
Free shipping in Italy for orders from 69 euros
Since 1977 in the heart of Milano
Official Dealer Istituto Poligrafico e Zecca dello Stato
Professional Gold Operator (OPO)
Bank of Italy authorization n° 500823
Fast shipping and free returns
Free delivery over 69 €
Pick e Pay!
Pick up your order directly in store
Description
The vast and many-faceted world of American cars is studded with a myriad of models which, with alternating fortunes, left their indelible mark on the history of motoring.
The Chevrolet Corvette is certainly among the most iconic, as it is more than just a car, rather a real work of art both due to its sinuous and captivating body shape that changed over the years, and its powerful engines that expanded the car's innate sporting footprint on road and track.
The book covers the long industrial, technical and, why not, a trend-setting story of Corvette in crisp, precise and accurate text, enhanced by an impressive array of illustrations from the archives of its parent company, General Motors.
Specifications
Author(s): Randy Leffingwell
Size: 31x25,5 cms
Pages: 256
Photos: in b/w and color
Hardbound with jacket
Text: Italian
Our last Google reviews